Story Time for Preschoolers – 4/4/23 10:30am
April 4
@
10:30 am
–
11:30 am
Story Time for Preschoolers in Mantua is returning! Thanks to wonderful people in the community and the direction and enthusiasm of Pam Auble, Story Time will be provided weekly beginning on February 14th from 10:30am-11:30am at Mantua Center Christian Church.
We will provide stories, activities and music prepared by adults with years of educational experience!
NO COST, NO REGISTRATION, NO LONG TERM COMMITMENT, NOT A FAITH-BASED EVENT.
TRY IT ANY TUESDAY! OPEN TO EVERYONE!
Call Pam Auble if you have any questions or would like to volunteer your time to help at 216-308-7930.
Pass the word to moms, dads, grandparents, guardians, neighbors… who might like to attend a wonderfully free activity with their youngsters!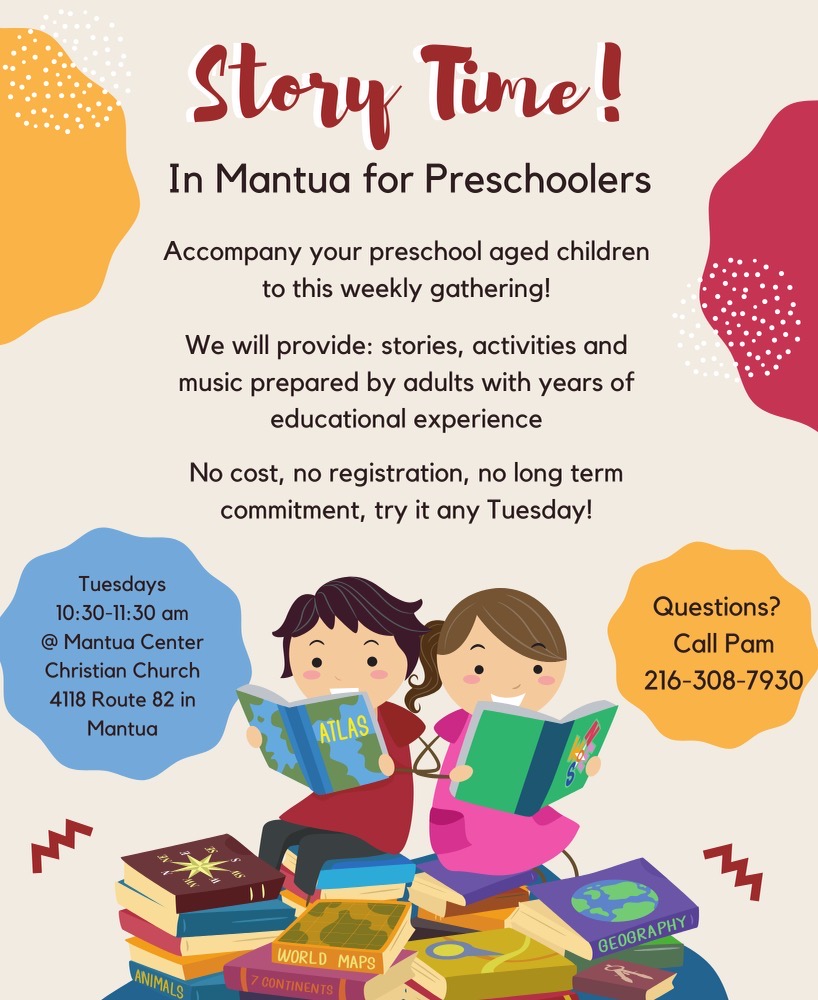 Pam Auble
auble4@windstream.net