Baseball with the Babes 2022 – MCCC Wins!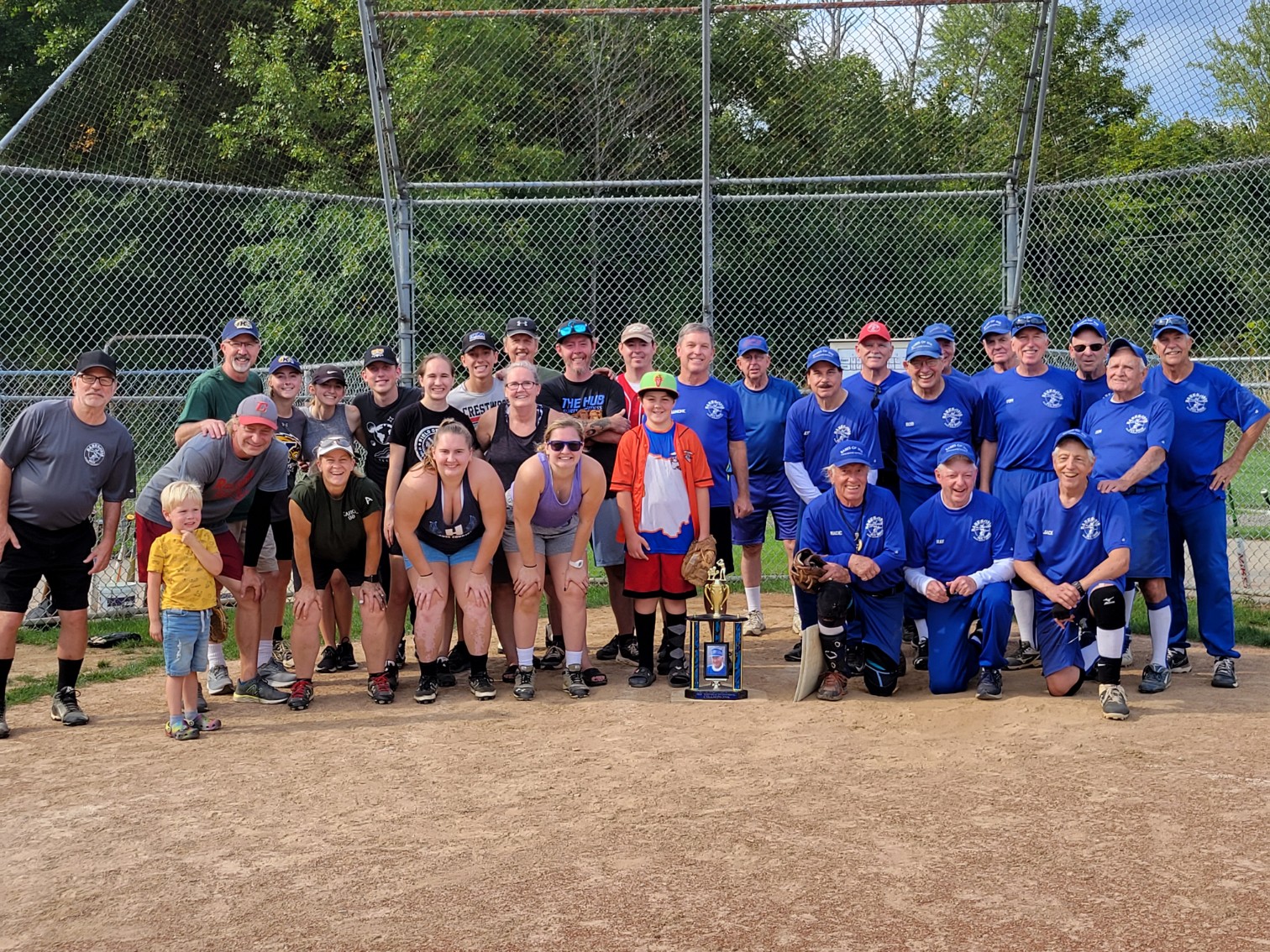 What a beautiful day to play some ball!
In an epic battle between youth & aged perfection, the Mantua Center & Friends Softball Team took on the Babes of 1916 Team in our long-running (approx. 28 year) tradition in the Roy Mayfield Memorial Classic Softball Game on Sunday, September 18, 2022.
We are happy to report that there were no serious injuries and only a little blood was shed (we're glad you're ok Ken)!
We hope to continue the tradition in 2023 on September 17th. There are also plans in the works to re-instate the potluck picnic that used to follow the game. All are welcome to play and cheer, so mark your calendars!