From Pastor Chad – Sabbatical, Baby Dedication, Holy Humor Sunday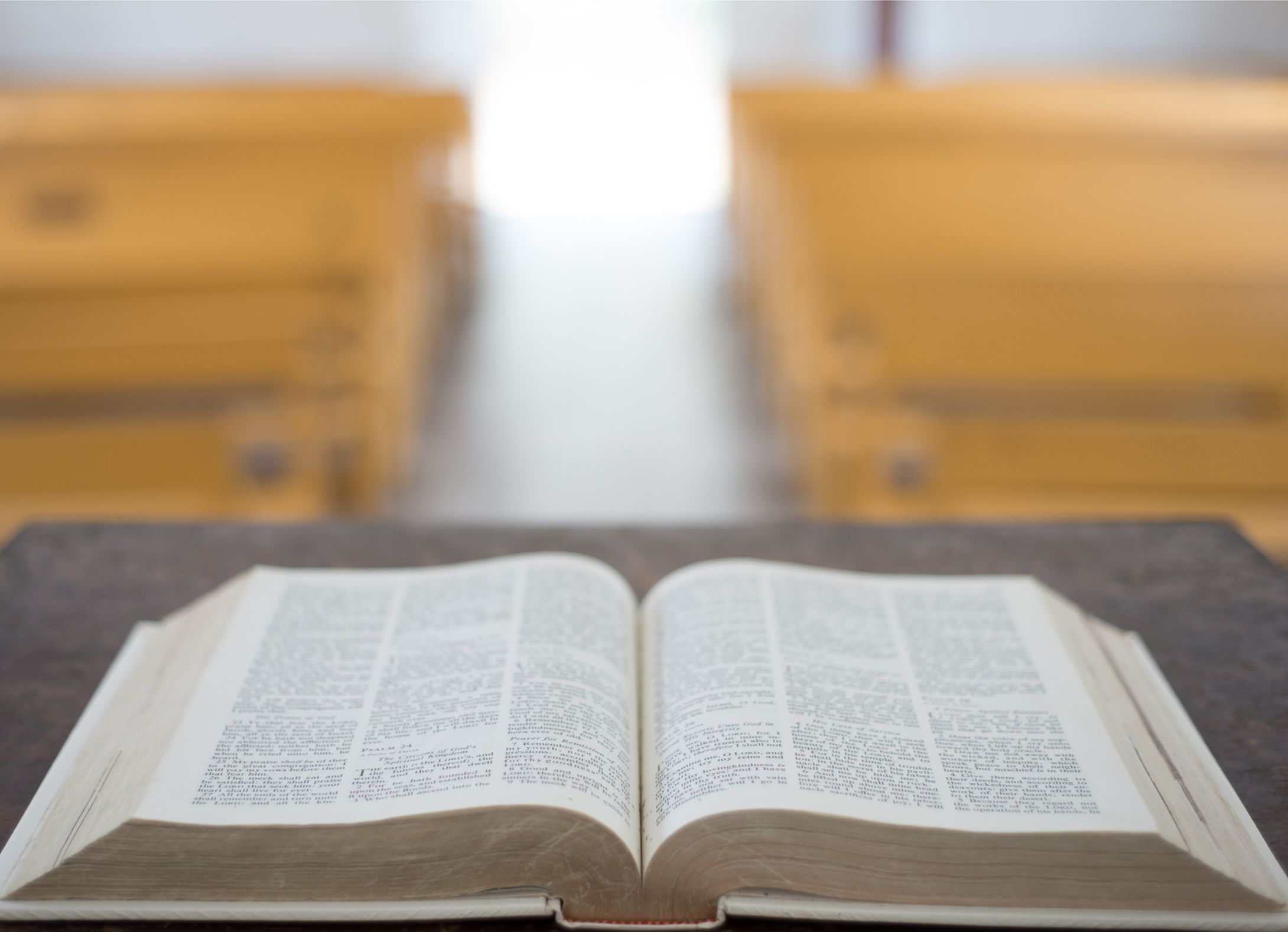 Church Family,
Greetings in the Name of the Risen Christ! Eastertide is still here and each week in April we will be celebrating Easter and reflecting on the meaning of the resurrection in our lives. As I prepare to go on Sabbatical Renewal Leave I have reflected a lot on the passage we will explore this Sunday: Ephesians 4:11-16. It is one of my favorite passages and reminds me of my role as pastor and our role together as the Body of Christ. As Christ's church in the world we all have a role to play and each of us have something to contribute. I'm grateful that our congregation does not just rely on the pastor for the work of ministry, and it will be that much more noticeable in my 4 month absence.
During my Sabbatical, the boundaries are important and will be a challenge. During my leave, it is important that I completely unplug (to the fullest extent possible) from the day-to-day working responsibilities of my role as pastor and exchange it for rest and spiritual renewal. I hope to accomplish this in multiple ways from sitting on the porch to gardening to spiritual retreats to travel to family time to biking in the great outdoors. I will not be available over phone or email during this Sabbatical time. If there is an extreme situation, please contact our Sabbatical Team (Brian Hurd, Nancy Humes, and Katie Baird) and I will be able to be reached if necessary. This will be a challenge and will honor the goals of getting Sabbath rest and rejuvenation.
I'm extremely thankful to our Sabbatical Team, Staff, Volunteer Staff, Elders, and Care Team for all the ways they are helping make this possible and to fill in the gaps of my absence. Please offer Sandi, Liz, Sarah, Carol/Rick your grace, patience, and appreciation as they navigate this time. I'm also grateful for all the congregation preachers stepping in and to Rev. Dr. Alecia Evans-Hayes for joining us for a few months. You will also have the great pleasure and honor of receiving Rev. Allen Harris — our Regional Minister and President–the first Sunday I'm gone. This will be a WONDERFUL opportunity to hear different voices from the pulpit and to grow in your spiritual journey. My last Sunday before leave will be April 30th and hope to see you there!
Baby Dedication – This Sunday, we will have the absolute JOY of dedicating Sophia Grace Vigne, daughter of Amy Gopp and Frederic Vigne and granddaughter of Jon Secaur and Linda Idoine. This is a very special occasion and Sophia has a miraculous story…you will want to be present to hear it and to be a part of our blessing her in dedication to God.
Holy Humor Sunday – In addition to it being my last Sunday before Sabbatical, April 30th will be Holy Humor Sunday! This is a Sunday observed by many churches across the world to celebrate the Resurrection and to acknowledge the great Joy we have in the Easter Story. We will hear the Easter story through kids voices, hear jokes, and good humor throughout the service. After we will have a Sabbatical presentation and potluck! If you want to wear something fun or silly…..please do! If children have a joke to share….bring them!
Blessings to all you and have a wonderful weekend. I hope to be in worship with you this Sunday and next and pray God's Spirit will surround us and guide us always!
Peace,
Chad